So the fireplace in the dining room, as it stood, was just ugly. It was bricks painted red and then an empty wall above it. Boring and kind of tacky.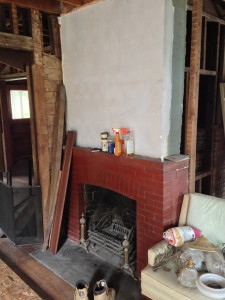 First step was getting rid of that nonsense.
Then we went and picked out what kind of brick we wanted. We popped by the masonry place before work one morning and picked something we thought was classic and would go with any color we went with for the dining room.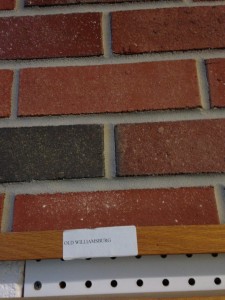 Then we got to work!
We also replaced the hearth of the fireplace in the foyer since it was so badly cracked from sinking when the header was termite eaten below it. They now match in both rooms and are solid.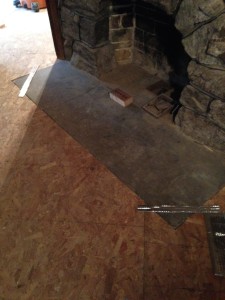 And done!
Came out great so we took it for a test run.